21 lutego 2014, 23:04 | Autor:
Ryan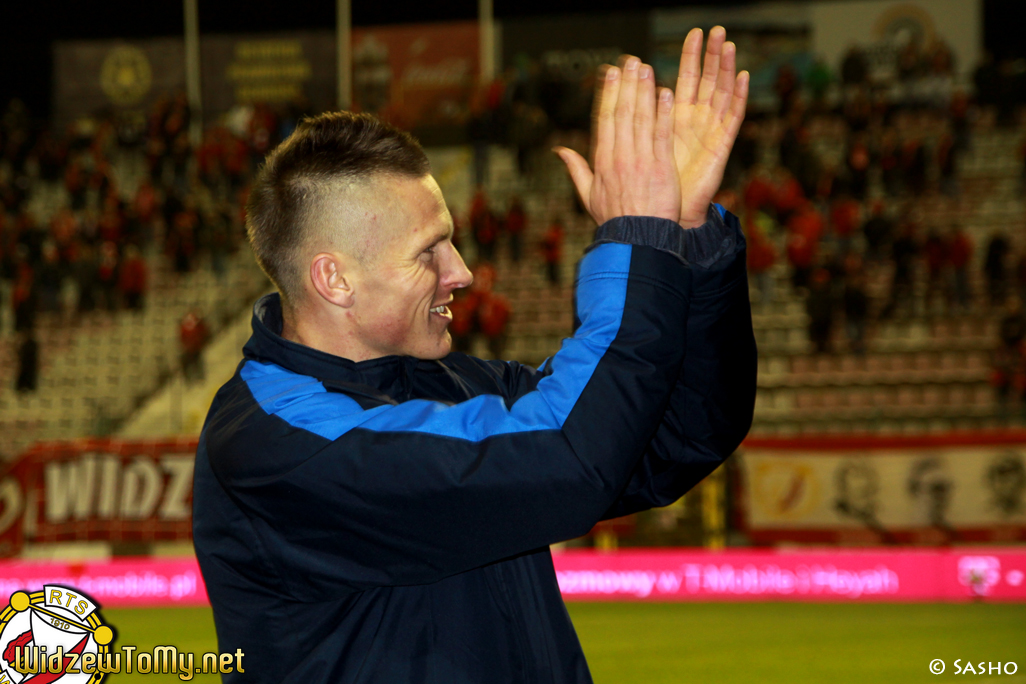 Niecodziennym wyczynem popisał się w piątkowy wieczór były piłkarz Widzewa, a obecnie napastnik Pogoni Szczecin, Marcin Robak. Popularny "Robaczek" rozgromił wraz ze swoją drużyną Lecha Poznań aż 5:1, strzelając…wszystkie pięć goli!!!
Robak w meczu z "Kolejorzem" worek z bramkami rozwiązał już w 15 minucie gry. W 31 minucie cieszył się z drugiego gola, a klasycznego hat-tricka skompletował w 39 minucie trafiając z rzutu karnego. Minutę przed przerwą snajper strzelił swoją czwartą bramkę i Pogoń zeszła do szatni prowadząc aż 4:0!
W drugiej połowie eks widzewiak strzelił już "tylko" raz, w 72 minucie. Wcześniej honorowego gola poznaniakom dał Dawid Kownacki.
Dzięki tej wygranej szczecinianie awansowali na 5 miejsce wyprzedzając Ruch Chorzów. Do drugiej w tabeli Wisły Kraków tracą tylko 4 punkty, ale do liderującej Legii Warszawa już 10.
Robak z kolei przewodzi od dziś klasyfikacji najlepszych strzelców. Ma na koniec już 15 bramek
W innym piątkowym meczu, który odbył się wcześniej, Jagiellonia zremisowała u siebie 2:2 z Podbeskidziem Bielsko-Biała. "Góralom" towarzyszyło dziś wielkie szczęście, bowiem wyrównali oni wynik meczu w 94 minucie! Wcześniej gospodarze nie wykorzystali kilku świetnych okazji i podwyższenia i w efekcie zemściło się to na nich.
Dodać należy, że to drugi mecz z rzędu, kiedy to Podbeskidzie gra z przewagą zawodnika (w meczu z Widzewem czerwoną kartkę dostał Yani Urdinov, a dziś gracz "Jagi, Giorgi Popchadze.
Wynik ten jest również niekorzystny dla łodzian, którzy do zespołu Leszka Ojrzyńskiego tracą już 6 punktów. Widzewiacy swoje spotkanie rozegrają w sobotę. Wygranej potrzebują jeszcze bardziej, jak przed 18:00.
24 komentarzy
Zostaw komentarz